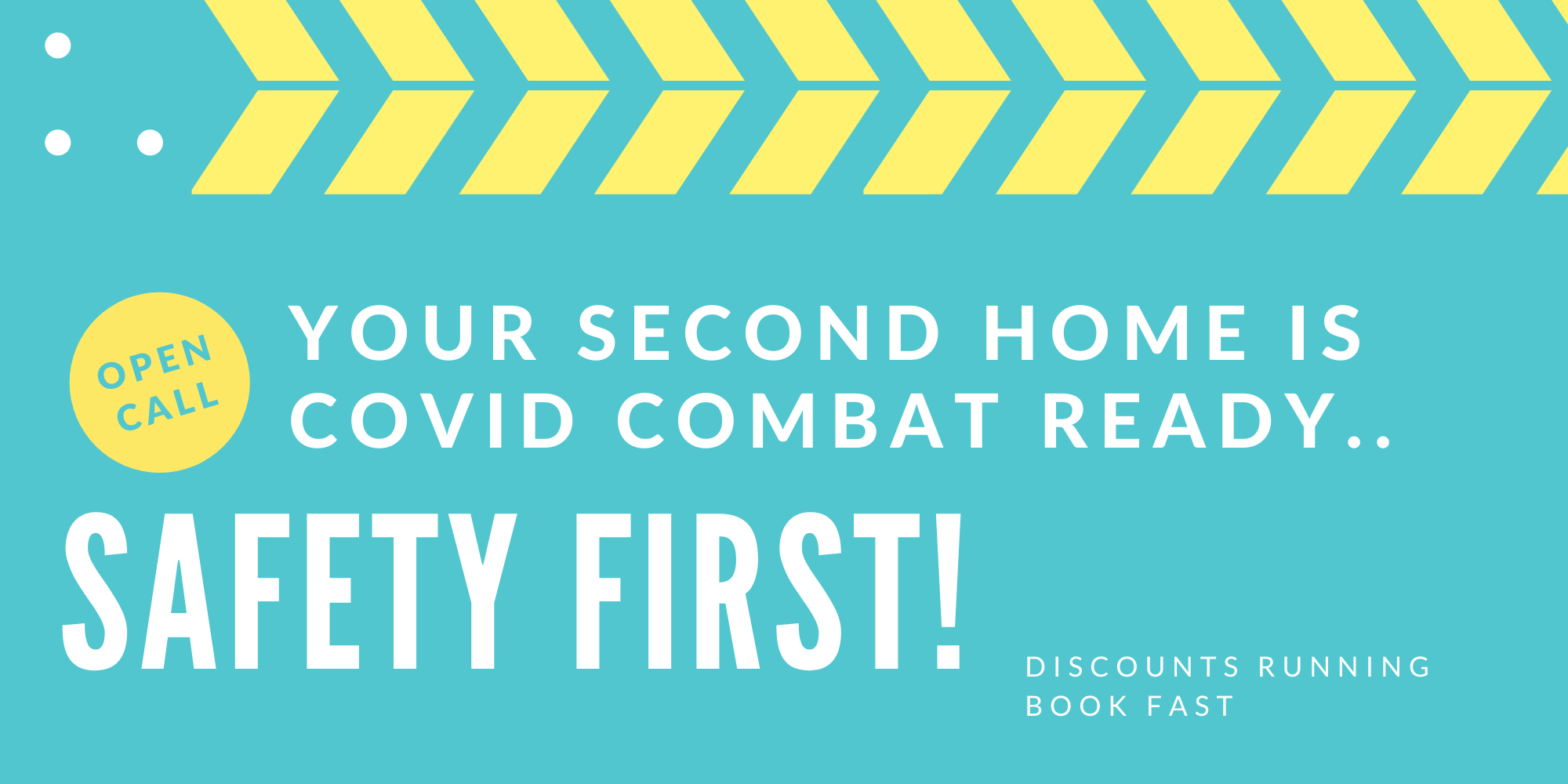 While there are many Gents PGs in Electronic City, having experienced being all alone in a daunting city like Bangalore, we aim to make your transition free of the usual hassles. At WakeUp gents pg electronic city, we thrive on making your busy life as safe and comfortable as we can. We've got yummy food, 24×7 support staff, free maintenance and every amenity to make life easier.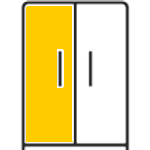 Cupboard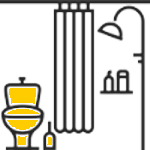 Attached Toilet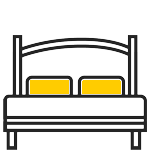 Bed + mattress
Study Table & Chair
Ceiling Fan
Hot water Supply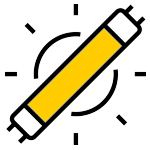 Led Tubelight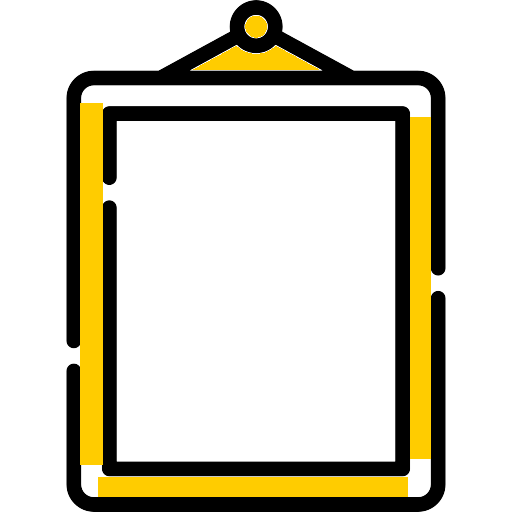 Wall Mirror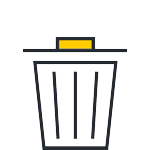 Well Placed Dustbins
Sliding Window
We don't want you to think of Wake Up as the house that you come back to sleep, but the home where people take care of you and your needs. You'll find everything from your mid-night snacking to your health, from your laundry to your security, thought of and provided for.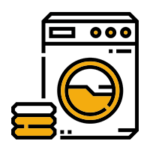 Washing Machine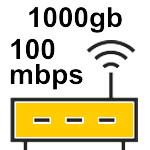 High Speed Wifi
House Keeping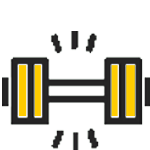 Gym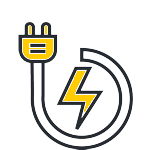 Power Backup
3 Times Meals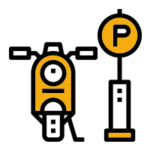 Parking
Lift
Study Room
24x7 Security
There are many PGs in Bangalore. But none of them can be your second home like Wake Up Pg. This fully-furnished gents Pg in electronic city is thoughtfully-designed to give you the home feeling in a strange city. Just like back home, all your daily needs will be taken care of over here.
Housekeeping, high-speed internet, delicious and nutritious meals, our range of amenities has got your back. Our tech-integrations like the contactless access control and the Wake Up Pg – My Room app, make for a new-age living experience (we love technology as much as you do). But while we're fans of technology, we also love old fashioned real-world bonding. And as a family should, we'll protect you from COVID-19 as well, with regular sanitization of the premises, social distancing in common areas, and other safety measures. There's a lot more to Wake Up Pg that'll convince you to ditch your plans to join another pg or hostel. The best way to find out is to give it a visit. Then it won't take long for you to make it your second home.
Frequently Asked Questions
How Safe Will you be from COVID-19 in a Wake Up Gents Pg Electronic City?
Simply put, for COVID-19, we have a strict no-entry policy. Our 'COVID-19 Combat Ready' Operation Framework includes every measure possible, from social distancing in common areas to thermal monitoring, in order to keep you safe. Read more about our best-in-class safety measures here.
Are there any Entry-Exit restrictions in Wake Up Gents Pg Electronic City?
Want to catch a late-night movie show? Or need to go out for a friend's birthday dinner? No problem. While we do have a curfew time, if you have to have a night out, put in a request on your Wake Up Pg – My Room App. That's all.
What if we have to vacate all of sudden due to emergency?
In any case you have to inform us 15 days before you vacate. Suppose in any case of emergency you have to vacate immediately, you will have to pay the next 15 days rent from whenever you have informed. You will have to watsapp us on 9900146154 if you want to vacate. This is the only issue which creates a problem between the residents since we donot charge more deposit as other Pgs. So please do understand that this is very important for us also so that we can take a new booking and we as a small business is not at loss also by sudden vacating.
How is Wake Up Pg Different from Local PGs and Hostels?
Simple. A local hostel or PG will never be more than a hostel or a PG. But Wake Up Pg will never be less than your second home. And that is the one difference that makes all the difference. Check Wake Up Hostels in other parts of Bengaluru:
What are the Steps Taken to Ensure Security in the Residences?
Every single Wake Up Pg residence is equipped with our multi-tier, tech-enabled security system. Because when it comes to your safety, anything less is not safe enough.
How Can I Book a Bed With Wake Up Gents Pg Electronic City?
We love your enthusiasm, but we'd still recommend dropping by to see the residence for yourself before making it your second home. Till then, if you wish, you can reserve your bed for Rs 1000 . Watsapp or Call on 9900146154
Single Occupancy
₹ 9500
₹8500 /mon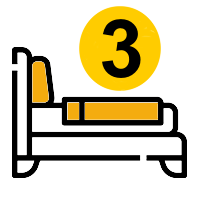 Triple Occupancy
₹ 6500
₹ 6000 /mon
Double Occupancy
₹ 8000
₹7500 or ₹7000 /mon
Quadruple Occupancy
₹ 5500
₹ 5000 /mon
Take a peek into the delicious & nutritious meals we serve everyday
Q. In this bangalore electronic city pg, are there any Entry-Exit restrictions in Wake Up mens pg in electronic city ?
Absolutely NONE. We understand young life is all about that late night movie or or growing your career doing night shifts.
Q. What are the Steps Taken to Ensure Security at Wake Up Gents PG Electronic City?
We prioritize your safety with tech-enabled security system. We got Biometric Locks on the Gate, CCTV surveillance and security guards.
Q. How Safe Will you be from COVID-19 in Wake Up PG for boys in electronic city?
In times of the Coronavirus crisis, we are committed to ensuring your safe stay with us. Our COVID-19 combat policy includes every measure possible, from social distancing in common areas to thermal monitoring, in order to keep you safe. Walk through our State of the Art Sanitization Tunnel for disinfection from your very first step. There is no need to rush directly to your room as our reception is equipped with Automatic Sanitizer, and UV Sanitization Box to sanitize your personal items. We also ensure regular Disinfection of Room & Frequently touched surfaces like Door handles, switches. For the safety of all our guests, new joinees will be provided with an Isolated and Sanitized Quaratine Room.
Q. Do u have to notify us months in advance before vacating this best pg in electronic city, PG in electronic city phase 1?
NOT AT ALL! We know circumstances can get unpredictable which is why we only require a 15 days notice period unlike most PGs.
Q. When we live in this electronic city phase 1 pg for gents, what are the important landmarks around Wake Up PG in electronic city for gents?
The Prime Location of our PG ensures that popular colleges and companies are easily accessible from Wake Up Ladies Pg Electronic City. We are very near to Wipro campus 600m, Schneider 800m, Lemon Tree Hotel 1km, ISBR college 1.9km, Infosys SEZ 1.2km, Cyient campus 1.8 km, Cyber Park 1.8km, Broadcom office 700m, InKnow Tech 1.8km, Dxc Technology 1.7km, Robert Bosch 1.8km, Broadcom 500m